Dr. Siobhan O'Neill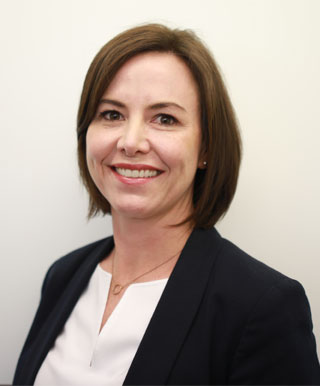 Dr. Siobhan O'Neill
Dr Siobhan O'Neill is a Medical Oncologist who manages patients with a wide spectrum of cancers, but her specialist areas of interest include pancreatic and gastrointestinal tract cancers.
Dr O'Neill gained her Bachelor of Medicine, Bachelor of Surgery from the University of Adelaide, South Australia, in 2000. She undertook basic physician and medical oncology subspecialty training at the Royal Adelaide Hospital and Flinders Medical Centre and was awarded Fellowship of the Royal Australasian College of Physicians in 2010.
She subsequently completed a 2-year Clinical Research Fellowship, under Professors Ian Smith and Stephen Johnston at the internationally renowned Royal Marsden Hospital in London, UK. During this time, she was involved in the set-up and running of several international phase II and III cancer trials.
Dr O'Neill spent a further 2 years at University College Hospital London where she played an integral role in the development of an Acute Oncology Service. As an active member of the London Cancer Network, she helped develop clinical pathways within UCLH and across the regional network to improve cancer patients' experience and outcomes.
Dr O'Neill returned to Australia in 2013 to take up a Staff Specialist role at the Prince of Wales Hospital, Randwick. She also has admitting rights at The Mater, North Sydney and Prince of Wales Private Hospital, Randwick.
She actively participates in both undergraduate and postgraduate medical education and training, and has been a clinical examiner for the Australian Medical Council, University College London and University of Adelaide.
A diagnosis of cancer can be overwhelming. Dr O'Neill understands this and is committed to providing comprehensive and compassionate care for her patients during this time.
Professional memberships and affiliations include:
Australasian Gastro-intestinal Trials Group
Medical Oncology Group of Australia
Clinical Oncology Society of Australia
American Society of Clinical Oncology
European Society of Medical Oncology
Prince of Wales Hospital
Suite 20, Level 7 , Suite 13, Barker St
Randwick NSW 2023