Associate Professor Arthur Kaffes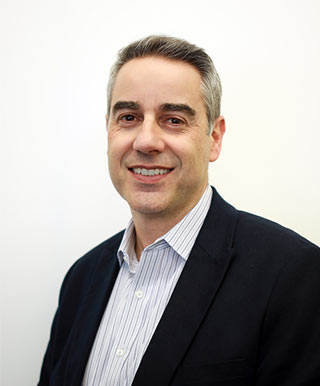 Associate Professor Arthur Kaffes
Arthur Kaffes is a gastroenterologist and therapeutic endoscopist at the Prince of Wales Hospitals and Royal Prince Alfred Hospital, in Sydney, and is a clinical associate professor at the University of Sydney.
After completing gastroenterology training in Sydney Australia, he underwent 2 years of therapeutic endoscopy training at Westmead Hospital Sydney and then completed an endoscopy fellowship with Dr DN Reddy in Hyderabad India.
Dr Kaffes has a keen interest in 3 areas of therapeutic endoscopy and has published and presented papers and abstracts in all these areas in both local forums and overseas meetings.
Pancreatico-biliary endoscopy including support for a tertiary referral upper GI surgical service and liver transplant service. This has led to some new techniques and devices for metallic stenting in benign disease, side-port EUS FNA, and ERCP in altered anatomy.
The first balloon enteroscopy procedure in Australia was performed by Dr Kaffes and now has the largest experience in Australia. He has published many clinical papers in peer review journals and is often invited to present at international and national meetings.
Colonoscopy quality and maximising polyp detection have been a keen research interest with multiple clinical studies in this area on minimising polyp miss rates. Current research interests include polyp characterisation with zoom colonoscopy and further technologies to improve polyp detection. Dr Kaffes hosts one of the largest national live meetings in the area of endoscopy annually at Royal Prince Alfred Hospital where these techniques are often presented and discussed.
Procedures Offered
ERCP and stenting
EUS and Biopsy
EUS and transluminal stenting
Double balloon enteroscopy
Diagnostic and inteventional endoscopy