Dr. David Links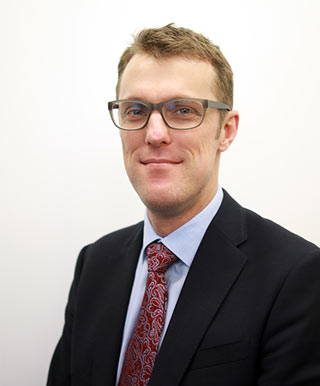 Dr. David Links
Dr David Links is a pancreatic and upper gastrointestinal surgeon with a specialist interest in minimally invasive surgery. He was awarded his medical degree with honours from UNSW in 2002 and undertook general surgical training from 2007 to 2011, based at Prince of Wales Hospital, Sydney. He is a Fellow of the Royal Australasian College of Surgeons.
He undertook further subspecialty training, completing a three year ANZGOSA accredited fellowship. This included experience in minimally invasive foregut surgery and bariatric surgery at Concord Hospital and extensive experience in surgery for benign and malignant disease (cancer) of the oesophagus, stomach, pancreas and biliary tree at Prince of Wales Hospital. He spent one year at Newcastle-upon-Tyne, UK, working at the Northern Oesophagogastric Cancer Unit, one of the busiest oesophageal and gastric cancer units in Europe.
He is experienced in both diagnostic and therapeutic endoscopy and has an interest in minimally invasive (laparoscopic) surgery for the management of upper gastrointestinal cancers. He also performs both open and laparoscopic hernia surgery, gallbladder surgery and other general surgical procedures.
Dr Links has visiting rights at Prince of Wales Hospital and Prince of Wales Private Hospital, Randwick.
Dr Links is active in education of both undergraduate and postgraduate students and doctors. He is a professional member of OSSANZ, ANZGOSA and ANZHPBA. He was the UGI convener for the 2018 RACS Annual Scientific Conference in Sydney. He has a Master in Surgery from University of Sydney, writing his dissertation on 'Benchmarks in quality of care in pancreatic cancer surgery'.
Professional memberships and affiliations include:
Australasian Gastro-intestinal Trials Group
ANZ HPBA
ANZGOSA
OZANZS
RACS
Dr. David Links
Suite 13, Level 7
Prince of Wales Private Hospital
Randwick, NSW 2031